News
Another Key US Defense Contract Win for Avon Protection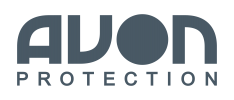 View Company Profile
The US Department of Defense ('DOD') has awarded a $6.7m sole source contract to Avon Protection for the development of a modified M53 Chemical, Biological, Radiological and Nuclear (CBRN) Protective Face Mask System and associated components.
(CBRN) Protective Face Mask Systems
The Personal Protective Equipment (PPE) will provide respiratory protection to all US aircrew on the DOD's fleet of Fixed Wing non-fast jet platforms. There is potential for follow on production contract awards of up to $74m.
The Modified M53 CBRN Mask system is required to provide continuous head-eye-respiratory protection against CBRN and certain Toxic Industrial Chemicals and Materials (TICs/TIMs), and emerging CBRN threats.
Other requirements:
Operate in ambient conditions providing uncontaminated breathing air to the user while in flight and during ground operations
Integrate and interface with specified existing and emerging fixed wing platforms as well as joint aircrew life support equipment, including communications
Integrate with concurrent acquisition efforts to include but not limited to laser eye protection, night vision equipment, below the neck CBRN protective ensembles and new aircrew flight equipment
Avon's Gary Dunn, VP Business Development and DOD programs for North America said "We have built a solid reputation with the DOD, keeping warfighters safe with our M50 series JSGPM face mask systems. We take pride in providing outstanding quality, comfort and protection. Our record of delivery is why customers return".
Peter Slabbert, Avon's Chief Executive commented: "This contract reaffirms Avon Protection's position as the respiratory protection equipment provider of choice for the US DOD. Our high specification products have gained widespread support as users experience their superior design and comfort.
"Our depth of capability and development positions Avon Protection as the global market leader of respiratory protection systems technology."
This is an integral part of the DOD's strategy to provide its aircrew community with upgraded CBRN respiratory protection equipment under the JSAM-FW (Joint Service Aircrew Mask- Fixed Wing) program.