News
Avon Protection at Defence Services Asia - April 2016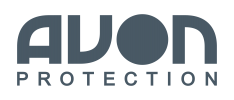 View Company Profile
The new threat environment – Avon Protection meets the new and changing needs to protect assets, business and people
Avon Protection, a world leader in chemical, biological, nuclear and radiological (CBRN) respiratory protection, has provided complete solutions for air, land and sea based personnel in the military and law enforcement sectors in the Far East for over 30 years.
The last decade has clearly demonstrated that the nature of threats to international security has changed significantly. Challenges such as terrorism, cyber-attacks and nuclear proliferation have created an entirely new security environment.
At Avon Protection we understand the threats we have today and what they mean for tomorrow. We deliver customized end-to-end security solutions and respiratory protection products, all underpinned by expert analysis, innovation and operational experience, to meet the changing chemical, biological, radiological and nuclear (CBRN) threat environment.
The Avon CSPAPR™ is the newest generation of CBRN Powered Air Purifying Respirator (PAPR) from Avon. Designed for use in Combination Unit Respirators (CUR's) the CSPAPR allows the user to change levels of protection dependent on the threat, providing increased duration on target and safer operation.
The wearer can seamlessly switch between APR, PAPR and SCBA modes of protection and the modular methodology allows the user to add the Avon CSPAPR to existing fielded systems such as the FM53/4 APR and ST53 SCBA.

The trusted 50 series respirator is a core Avon product and is used by military and police units around the world. The 50 series provides maximum operational flexibility to counter multiple threat scenarios including CBRN agents, toxic industrial chemicals (TICs), and toxic industrial materials (TIMs). The new FM54 mask is the latest in the series and features increased flame protection and works seamlessly with the CSPAPR.
Nick Primavesi, Regional Sales Manager for Asia Pacific, said "Avon has a strong track record of supplying respirators and breathing equipment to many of the Far Eastern counties over several decades. We have supplied the Malaysian army with the S10 mask for many years and more recently our C50 product has been selected for CBRN and other army and Navy units. Malaysian Federal police and police commando units have taken the new generation 50 series masks and ST53 breathing equipment."
The Avon NH15 CBRN Air Purifying Escape Respirator will be on the Avon stand. The NH15 is the smallest and most compact escape hood on the market approved to carry NIOSH and CE marking. Its low cost makes it ideal for police, emergency medical services and fire officers seeking immediate or emergency respiratory protection in a CBRN scenario.
The NH15™ hood has a five year shelf life and provides a high level of respiratory, eye and face protection for a minimum of fifteen minutes. Made of clear material, the NH15™ not only protects against all airborne CBRN threats but also protects the face from liquid agent splashes.
Also on the Avon stand this year will be the new argus TT Type thermal imaging camera, trusted by the UK Royal Navy.
The argus® TT-Type thermal imaging camera is specially designed to help police, security and law enforcement officers detect the heat signatures of people and objects. Robust, self-contained, and simple-to-operate, the camera can be used in conditions of zero visibility including complete darkness and smoke to detect a person up to 500m away.
With integrated torchlight it is lightweight and ergonomic, capable of withstanding harsh environments and contains many of the most advanced features available for any thermal imaging camera.