News
AVON PROTECTION Introduces The Deltair Self-Contained Breathing Apparatus (SCBA) at FDIC Conference (Booth #2639)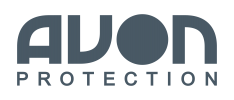 View Company Profile
Product Offers Unprecedented Reliability, Durability and Ease of Use to Dramatically Improve Firefighters' Effectiveness
Deltair™, Self-Contained Breathing Apparatus (SCBA)
Avon Protection, a market leader in respiratory protection systems, announce the launch of Deltair™, a self-contained breathing apparatus (SCBA) designed for the fire service industry. As the industry's first new innovation in the category in many years, Deltair offers superior air management, single-power supply, clearer communications and optimal weight distribution for firefighters and other first responders. Deltair represents a $5 million investment for Avon Protection.
Deltair transcends other SCBAs with its unique features and ergonomic design. The product's patented user-friendly air management switch allows firefighters to instantly shift from ambient air to cylinder air. This feature enables firefighters to keep their mask on at all times and only use cylinder air when needed. Deltair also includes a quick disconnect option that enables firefighters to replace their cylinder in seconds without removing their gloves. Such upgrades allow users more time to focus on fire and rescue efforts.
"Avon Protection has a long-standing history of offering industry firsts and innovations in every category where it does business," said Mark Williamson, global product manager for supplied air products at Avon Protection. "Deltair utilizes a completely new platform, while others simply continue to make adjustments to meet new standards. Avon Protection re-imagined and developed a product that provides features and benefits that are most important to firefighters."
As a result of extensive field research, Avon Protection learned that firefighters demand a simplified SCBA power system. Deltair incorporates a single power supply securely located on the back frame but designed to be easily removed with gloved hands when required. It is powered by six C-cell batteries housed together in one pack, comparable to laptop power sources.
The ergonomic design of Deltair evenly distributes the weight of the cylinder on a firefighter's hips, similar to how a mountain climber carries a heavy backpack. Alleviating stress on the back and shoulders minimizes the risk of overexertion and improves a firefighter's ability to maneuver. The cylinder also sits lower so that it doesn't hit the firefighter's helmet or get in the way when the firefighter moves through tight spaces. The low-profile mask design provides the greatest field of vision in the marketplace, which is critical when firefighters are navigating dark, smoky environments.
From value-added services to experienced customer service professionals, Avon Protection is committed to providing the best customer experience in the industry. Avon Protection offers a class leading 10-year warranty on the electronics and a 15-year warranty on the pneumatics of the US-manufactured Deltair.
"Avon Protection does what it says it will do," said Dean Holland, retired Saginaw, Michigan fire chief with more than 40 years experience and secretary/treasurer of the International Association of Fire Chiefs, Great Lakes Division. "The company provides excellent service, training programs and product maintenance. Avon Protection helps firefighters do their jobs effectively and with confidence."
Avon-ISI Now Avon Protection
With the introduction of Deltair, the company is officially changing its name from Avon-ISI to Avon Protection. Avon Protection has an extensive track record serving the military and law enforcement industries, and acquired ISI in 2005 to enter the fire service category. Avon Protection has taken the best military-grade innovations and applied them to meet the needs of firefighters.
Firefighters can feel confident when purchasing new SCBAs from Avon Protection. Deltair is among the strongest and most robust SCBAs in the industry. Deltair underwent extensive testing against stringent military and fire standards to yield the best SCBA and was also tested for ruggedness with a three-hour tumble test. The product withstands radiant heat temperatures of up to 500 degrees Fahrenheit and the back frame is tested at 1,000 pounds pull strength.
Experts from Avon Protection will demonstrate Deltair throughout the FDIC conference. Visitors to Avon Protection's booth (#2639) can register for a chance to win a firehouse remodel (estimated value of $10,000; visit booth for details).