News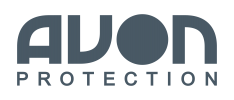 View Company Profile
Avon Protection is a world-leader in respiratory protective equipment (RPE) and services, providing complete solutions for air, land and sea based personnel in over 60 countries around the world.
At ISNR Avon will be showcasing our world-leading chemical, biological, radiological and nuclear respiratory protection equipment and services together with our argus TT type thermal imaging camera, and a new escape hood concept for hotels and large venues – the NH15 Combo.
"ISNR is the ideal platform for presenting our range of CBRN respiratory products, services and thermal imagers", explains John Hodges, Regional Sales Manager for the Middle East. "Our trusted range of respiratory masks are standard issue to the US military and NATO Military and other highly regarded specialist agencies worldwide including a number of military, law enforcement and civil defense customers in the Middle East, and this exhibition is the ideal place to meet and share knowledge and ideas."
John continues: "Our products are developed in close consultation with end-users in response to very stringent demands. We constantly strive to meet our customers' requirements and provide effective protective solutions for the changing threat environment. Innovation is ongoing and ever changing, and we will be showing a new escape hood concept, the NH15 COMBO, aimed at safeguarding the public and aiding escape from fire or terrorist attacks at hotels and other large venues."
The NH15 COMBO concept is a new respiratory protection and escape solution for the general public for use in situations such as fires in high rise hotels or terrorist attacks in communal buildings. The COMBO is a compact, wall mounted unit containing the proven NH15 escape hood - the smallest and most compact escape hood on the market – together with a glow stick to provide a short-term light-source.
The NH15 provides a high level of respiratory, eye and face protection for a minimum of fifteen minutes. Made of clear material, the NH15 not only protects against all airborne chemical, biological, radiological and nuclear agents but also protects the face from liquid agent splashes.
Avon's argus TT Type camera will be demonstrated at the show. This camera, already in use with security, law enforcement and border patrol agencies around the world, delivers reliable thermal imagery for surveillance and potential threat identification. Ideal for supporting anti-smuggling operations and at vehicle check points, the camera's dynamic range of thermal detection, identification and recognition software enables the operator to quickly identify changes in heat signatures such as from hidden cavities, changes in materials or concealed individuals. When used as an aide to search, the TT may be used to identify concealed devices, hidden weapons or suspicious activity.