News
Avon Protection launch intelligent heated undersuit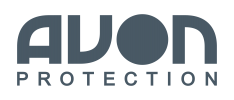 View Company Profile
Avon Protection are pleased to announce the launch of the Core Intelligent, a heated undersuit which maintains diver body temperature in all water conditions.
Global Militaries are realising the impact of Non-Freezing Cold Injury (NFCI) and its effect to both training and operations. In the diving sphere the prevalence and diagnosis of this injury is on the rise, particularly with the adoption of diver propulsion systems and underwater vehicles.
The Core Intelligent undersuit is designed specifically to combat Non-Freezing Cold Injuries, and in turn, protect and maintain a diver's operational effectiveness. This new capability is highly versatile and can be deployed to combat exposure in all environments, both sea and land. Core Intelligent consists of several autonomous heating zones located on the torso, hands and feet. Utilising active sensing, each zone is monitored by a sensor and can be heated individually or all at once to maintain the diver's body temperature.
Compatible with both wet and drysuit diving systems or for use as a surface under-garment (small boat work etc.) Core Intelligent's capability is the result of close collaboration with key military users and partnership with market leading industry manufacturer Santi.
Commenting on the launch Kevin Gurr, Maritime Technology Officer, at Avon Protection, said:
"Understanding the requirements of users has been the key to the successful development of the Core Intelligent undersuit; creating an intelligent thermal solution where users don't have to compromise on mission endurance, decompression management or manoeuvrability. At Avon Protection we are continuously working with our customers worldwide to design, develop and deliver world leading capability to guarantee their safety and to equip them with the latest technology."
For further product information and all media enquiries contact:
Natasha Wellon | Global Marketing Director – Military
Avon Protection • Hampton Park West • Semington Road • Melksham • SN12 6NB • UK
T +44 (0) 1225 896 363 M +44 (0) 7824 498 076 E natasha.wellon@avon-protection.com
About Avon Protection:
Avon Protection is recognised as a world leader in respiratory and ballistic protection, delivering life critical solutions for Militaries and First Responders worldwide.
As an innovative capability provider, Avon Protection understand the unique requirements of the modern warfighter and tactical operator. This depth of specialisation and understanding has ensured products are designed to protect users in the most extreme of environments.
Avon Protection are proud to have supplied protection solutions to the UK Ministry of Defence and other allies since the 1920's and remain the primary supplier of integrated protective equipment to NATO and the United States Department of Defense Army, Navy, Marines, Air Force and Special Operations Forces.
Avon Protection are at the capability frontline of numerous national defense and tactical deployment strategies. Leveraging its Military pedigree, Avon Protection has brought the First Responder market field proven protection solutions that meet the complex needs of the tactical operator. Evolving protection capability to meet the operational needs has meant Avon Protection are recognised as a market leader among Law Enforcement and SWAT users around the world.
For more information about the company's products visit: www.avon-protection.com