News
Avon Protection launch new compact respiratory protection solution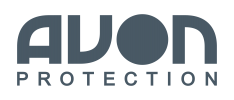 View Company Profile
Avon Protection are pleased to announce the launch of the CH15, a revolutionary new, ultra-thin, single size portable escape hood that provides a minimum of 15 minutes of respiratory vision and facial protection against Chemical, Biological, Radiological and Nuclear threats.
The last decade has clearly demonstrated how the threat profile has changed significantly. Today most threats are unplanned, the CH15 is a development driven after an emerging requirement from specialist users to provide instant protection from all CBRN materials when in a live threat scenario. Developed in conjunction with The Combating Terrorism Technical Support Office (CTTSO), the CH15 escape hood provides rapid deployment respiratory protection for military, first responders and protective detail.
Commenting on the launch of the CH15, Justin Hine, Global Product Manager, said: "The CH15 offers a different approach to carrying respiratory protection, this device offers what no other traditional respirator can, a low profile, lightweight, one size fits all solution that is small and light enough to be carried at all times. This unique portable solution means the CH15 can always be on hand for the unexpected."
The CE approved CH15 compliments Avon Protection's leading respiratory protection portfolio, adapting proven technology to create their most compact CBRN protection device to date.
Commenting on the launch of the CH15, James Wilcox, President – Military, at Avon Protection, said:
"Capability and threats are always evolving, at Avon Protection we are continuously working with our customers worldwide to ensure we design, develop and deliver world leading solutions to ensure they always have the right protection available no matter what the threat."
For further product information and all media enquiries contact:
Natasha Wellon | Global Marketing Director – Military
Avon Protection • Hampton Park West • Semington Road • Melksham • SN12 6NB • UK
T +44 (0) 7824 498 076 E natasha.wellon@avon-protection.com
About Avon Protection:
Avon Protection is recognised as a world leader in respiratory and ballistic protection, delivering life critical solutions for Militaries and First Responders worldwide.
As an innovative capability provider, Avon Protection understand the unique requirements of the modern warfighter and tactical operator. This depth of specialisation and understanding has ensured products are designed to protect users in the most extreme of environments.
Avon Protection are proud to have supplied protection solutions to the UK Ministry of Defence and other allies since the 1920's and remain the primary supplier of integrated protective equipment to NATO and the United States Department of Defense Army, Navy, Marines, Air Force and Special Operations Forces.
Avon Protection are at the capability frontline of numerous national defense and tactical deployment strategies. Leveraging its Military pedigree, Avon Protection has brought the First Responder market field proven protection solutions that meet the complex needs of the tactical operator. Evolving protection capability to meet the operational needs has meant Avon Protection are recognised as a market leader among Law Enforcement and SWAT users around the world.
For more information about the company's products visit: www.avon-protection.com