News
Avon Protection launches the simplest and most inclusive self-contained breathing apparatus (SCBA) warranty in the market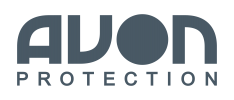 View Company Profile
Avon Protection has launched a 15 year endurance warranty for the Avon Deltair SCBA, the most innovative SCBA designed by firefighters for firefighters.
The Deltair was developed to deliver the same ruggedness and reliability that we put into all our respiratory products, and has been tested to a variety of NFPA, NIOSH, and Mil Spec standards to ensure it meets and exceeds the tough demands required by the fire service.
The new Deltair Endurance Warranty is effective on all Deltair SCBA shipped as of February 1st, 2016. This "bumper to bumper" warranty includes all components of the SCBA, including the electronics, making it the simplest and most inclusive SCBA warranty in the market. With no mandatory parts replacements nor overhaul requirements, the Deltair Endurance Warranty is expected to significantly lower the cost of SCBA ownership throughout the life of the SCBA.
Tony Topf, Global Product Manager Air Supplied & Accountability at Avon, commented, "This is a major improvement to the lifetime cost of ownership and demonstrates Avon Protection's commitment to the fire service and our customer-focused approach to growing our business. We are sure that customers will appreciate the significant reduction in lifecycle cost of the Deltair SCBA."
He continued, "Customers can be assured that they are receiving a quality product designed to last the harshest of environments. With lifetime service costs of other SCBA's estimated to be over $1,500 per SCBA, the Deltair Endurance Warranty is immediately bringing value to customers who choose Avon Protection for their fire service SCBA as well as stretching their budgets to be applied to other efforts besides SCBA maintenance."
Additional information about this warranty may be found at www.avon-protection.com/deltair_endurance