News
Avon Protection proudly sponsor British Forces Cricket team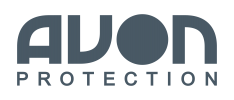 View Company Profile
Avon Protection has confirmed its sponsorship of the Combined Services Cricket Association (CSCA) tour in India this month in which a team of British Army, Royal Navy and RAF players compete against Indian teams in fixtures in Dehli, Jaipur, and Mumbai.
Combined Services Cricket Association (CSCA)
The Combined Services Cricket team tour of India is a UK Defence Diplomacy task arranged to further enhance collaboration and relations between the two countries.
Speaking at the Combined Services Cricket Association annual dinner at the home of cricket, Lords Cricket Ground, Peter Slabbert, Avon's Chief Executive, said 'I am extremely pleased to confirm Avon's continued support for CSCA on their 2013 tour of India. Additionally we have been very proud to sponsor the Army Cricket Association for the past year and plan to continue this important relationship for 2014. Next year marks 100 years of Avon Protection's relationship with the UK Armed Forces. We have a proud military heritage which makes this sponsorship very close to our hearts.'
Avon's Personal Protective Equipment (PPE) includes full face masks, an advanced range breathing apparatus, escape hoods and devices, riot and CBRN filters and accessories are now used in over 60 countries. Avon Protection is the primary supplier of CBRN PPE to the United States Department of Defense and is trusted globally.
Avon's Commercial Director Matt Evans has been on the ground in India supporting the team. 'I was delighted to attend a reception kindly hosted by the British High Commissioner at his residence. CS cricket team members attended and friends of Avon from the region were invited. The reception was a great success.'
To find out more about CSCA India tour follow on Twitter @CS_Cricket