News
Global Support for Avon Protection's Compact CBRN Escape Hood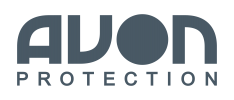 View Company Profile
Avon's exciting NH15 escape hood will be exhibited at IDEX 2013. Designed specifically for users in CBRN emergency incidents, the NH15 is the world's smallest NIOSH certified CBRN Air Purifying Escape Respirator. Made of clear material, the NH15 not only protects against all airborne CBRN threats such as radioactive airborne particles but also protects the face from liquid agent splashes.
NH15 CBRN Escape Hood
The device can be deployed in under 30 seconds and provides a minimum of 15 minutes CBRN protection, as defined by NIOSH, to get out quickly, safely, anytime, anyplace. Lightweight, low cost and easy to use, this device is gaining rapid support amongst VIP security support, police, emergency medical services, fire officers and civilians globally.
Avon recently secured an order from The UAE National Ambulance Company. NH15's will be issued to paramedic ambulance staff for use when entering unknown potentially hazardous situations. Avon is confident that further orders will follow.
Matt Evans, Avon Protection's Development Director said "We understand at Avon the challenges faced by security support, emergency services and civilians in threatening CBRN scenarios. Twin low-profile filters on a unique hinge system feature the latest filtration media which reduces breathing resistance and additionally a front reflector makes it easier to identify colleagues in low light environments. It's an essential device for anyone faced with a potential CBRN emergency".
The single use device requires minimal training, no maintenance or fit testing and has a 5 year shelf life. The NH15 is vacuum sealed in a foil bag and is protected by a durable reinforced pouch small enough to carry on a person via a belt or to be stored in a briefcase, glove compartment or drawer.
IDEX 2013 17-21 February IGG Stand Booth Number 05-A20