News
J&S Franklin Demonstrate DefenCell Versatility at Military Engineering 2012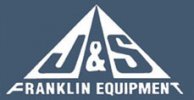 View Company Profile
At Military Engineering 2012, J&S Franklin will be demonstrating DefenCell's versatility in a variety of Military Engineering roles, from force protection in operational environments such as Afghanistan, to protecting critical infrastructure from VBIED's in the UK, to emergency disaster relief such as the flooding in Kentucky, USA earlier this year.
DefenCell Perimeter and Force Protection Defence Systems
DefenCell is a lightweight perimeter and force protection defence system that offers an easily deployable solution for expeditionary operations, which can be filled using locally available material, (sand, dirt, rocks). Being up to ten times lighter and five times more compact than gabions, it uses less supply chain resources and therefore is more effectively deployed to forward positions. As all components are lightweight, man portable, and with modular packaging, it also offers considerable savings to storage and transportation costs.

DefenCell can be easily removed and disposed of and is environmentally neutral. It does not rust or rot and being totally non metallic causes no RF interference and does not affect IED detection equipment.

A single 20 foot military container of DefenCell can be used to construct one 100 man forward operating base with walls over 2.50m high and 600m perimeter (150m long x 150m wide). A recent project for 650m of 2.2m high perimeter wall that had to be airfreighted to a remote location needed just 11 pallets of DefenCell weighing 3700kgs – the same size wall using gabions weighed over 21,000kgs.
Military Engineering 2012, will be held at Kempinski Hotel Airport, in Munich, Germany from
31st January 2012 to 1st February 2012.