News
New Zealand Defence Force Name Avon Protection as Preferred Bidder for Respirator Upgrade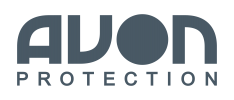 View Company Profile
With a growing number of global military forces to its name, the market leader in respiratory protection system technology, Avon Protection, is delighted to have received status confirmation as preferred bidder by the New Zealand Defence Force (NZDF) for the replacement of their current S10 and SF10 respirators.
The NZDF is widely regarded as outstanding in meeting the challenges of asymmetric warfare, including CBRN preparedness. Its small but strong force is highly professional and respected globally for its ability to adapt to meet challenges.
Military Respirator Masks
Over several months, through a competitive tender process, the NZDF has undertaken extensive evaluations on Avon's range of military respirators. Avon's high spec, maximum protection and superior comfort designs are fit for purpose to meet the needs of this agile force. In addition the new masks should provide greater interoperability with NZDF allies around the World.
"We are excited to have been named as preferred bidder for the NZDF respirator upgrade. This is a key win for us and with a successful track record in the delivery of military contracts in over 54 countries, we are confident we can meet the NZDF requirements", Avon's Commercial Director Matt Evans said, speaking of the positive news.
An order from the NZDF is expected over the coming weeks for the FM50 and FM53 range of Avon respirators. Following evaluation, these two respirators have already been adopted widely for military use in countries such as the UK, United States, France, Ireland, Australia and Singapore.