News
Saudi's World Defense Show announces venue expansion amid unprecedented exhibitor demand for space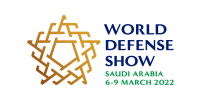 View Company Profile
The General Authority for Military Industries (GAMI), founder of Saudi Arabia's World Defense Show, has announced a venue expansion amid unprecedented exhibitor demand for space at the inaugural event.
With less than four months to go until the show, organizers confirmed the expansion of Exhibition Hall 1 – adding more than 14,500 additional sqm for international defense companies looking to exhibit.
Construction of the purpose-built 800,000 sqm site – featuring the world's first dedicated runway for a defense event – is on track for completion by end of December 2021. The show will host more than 800 exhibitors including 100 local defense companies, with a series of senior military delegations and officials set to attend.