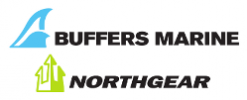 Buffers Marine AB
Buffers Marine is representing our own brand Northgear – with products such as Ballistic Floatation vests, Dive Suits, Survival Suits, Carrying Bags and Travel Packs. Many of our items have NSN NATO stock numbers and Buffers Marine AB is also ISO 9001 certified.
Total concept solutions and various system solutions make us an overall supplier for many military, police and maritime organizations in both Scandinavia and all over the world.
Buffers Marine AB is also the military supplier for Baltic lifejackets and vests.
Northgear Diving and Survival Equipment
Northgear is our own brand with 'top-of-the-line' Diving Suits, Rescue Suits, Carrying Bags, Travel Packs, Ballistic Flotation Vests, and other special products on demand – all manufactured from the best fabrics and the latest techniques.
Northgear Survival Suits and Diving Suits
Northgear survival suits includes constant wear Immersion Suits (SOLAS / MED approved), Driver Immersion Suits and Over Water Flight (OWF) suits. These Survival- and Diving Suits are designed for the user's requirements and are available as either standard or custom to customer specifications.
Northgear Ballistic Floatation Vest
The Northgear Ballistic Floatation Vest is ideal for law enforcement, coast guard and military personnel who require maximum mobility and ballistic protection around water.
Design features:
Extensive upper body protection
Water-resistant outer shell
No inflatable cells
Floatation material SOLAS / MED approved
Complete vest - with collar attached- turns an unconscious person over to an upright position in water
Floatation capacity - vest only: 100N, vest with collar: 150N
Protection level - basic model NIJ Level IIIA
Military Carrying Bags and
Travel Packs
We supply a small range of sturdy army-bags and travel packs, all made of 1000D Cordura.
Army bags are available in 70L & 110L and the Travel Pack is available in 70L + 20L.
Other models can be made to specification.