News
Cargostore Appoints Adam Patrick to Chief Financial Officer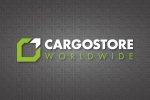 View Company Profile
Cargostore Worldwide, a leading global supplier of DNV 2.7-1 offshore containers and ISO shipping containers, is pleased to announce the appointment of Adam Patrick as its new Chief Financial Officer. Adam has been with Cargostore for the past three years as its Financial Controller and was recruited and trained by the company's previous CFO, Alan Jordan.
"Alan has been a tremendous mentor and a great leader during my time at Cargostore," said Mr Patrick. "I'm grateful for the knowledge and experience he has imparted to me, and I'm excited to take on this new role and contribute to the company's continued success."
Alan Jordan, who has served as CFO for six years, is retiring from his position. He shared his thoughts on the announcement: "After six rewarding years serving as the CFO at Cargostore Worldwide, I am with a little sadness announcing my retirement from this position. It has been an incredible journey, and I am grateful to have had the opportunity to play my part in the company's success and to have worked with such a wonderful team of people over the years.
As I step down from my role, I am delighted to be handing over to Adam Patrick, who has been working hard by my side over the past three years. His technical ability, attention to detail, and commercial acumen make him the ideal candidate to take on this role. I am excited to see what the future holds for Cargostore and wish the company continued success in all of its endeavours."
"We are thrilled to have Adam take on this new role," said Andrew Hart, CEO of Cargostore Worldwide. Adam brings a wealth of experience and expertise to his new position, having played a key role in the company's financial strategy and decision-making during his tenure as Financial Controller. He has demonstrated a strong commitment to the company's success and has a deep understanding of Cargostore's business operations, making him well-positioned to drive our financial growth and success in the future".