News
Cargostore Appoints Andrew Hart as New CEO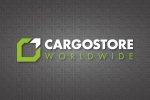 View Company Profile
Container specialist Cargostore Worldwide announced today that Andrew Hart has been appointed new CEO of the company. Currently VP Offshore and formerly CEO of Freight Forwarders Kenya and AFEX Group, Mr Hart will succeed Justin Farrington Smith and assume responsibilities on 1 March 2021.
Outgoing CEO Mr Farrington Smith said, "Having led Cargostore since 2016 and through its second change in ownership to Connection Capital 12 months ago, time is now right for me to step down from my full-time position to pursue other business interests, undertake some Non-Executive Director roles and devote more time to running our farming operation in rural North Buckinghamshire. I remain a committed investor in Cargostore and I know that with Andrew's vison and enthusiasm for the business it will continue to prosper".
Peter Williamson, Chairman of Cargostore Worldwide said, "Justin created an unmatched focus on the customer in his time at Cargostore which enabled us to move into new sectors and new geographies and created huge value for the company".
Mr Hart brings a wealth of experience and knowledge to the team, having operated in several roles within project logistics in the Middles East and Africa. As CEO of AFEX Group (a Lonrho Company). Andrew led this remote site support services business through a rapid phase of growth in East Africa exploration. He later went on to lead Freight Forwarders Kenya, a project logistics specialist the oil and gas, mining, and other major infrastructure projects.
"Andrew brings real experience growing international businesses and we are delighted to have brought him on board" said Peter Williamson. "Cargostore is well placed for significant growth and I am confident Andrew will provide the leadership required to achieve this".
While at AFEX Group, Mr Hart lead the business through two changes of ownership whilst simultaneously delivering multiple certified international operating standards.
Connection Capital Investment Director, Michael Coupland said, "Justin created a unique culture within Cargostore, helping to fuel the company's growth and success. I would like to thank him for the great work he has done over the last five years.
Cargostore is going from strength to strength and is very well positioned to continue building on the strong momentum and opportunities in front of us. We've got a clear investment strategy and I'm excited for Andrew leading the company throughout the next phase of growth which will see Cargostore enhance its market leadership."
Having graduated with a Bachelor of Arts from University of Exeter in 2000 and a Master of Arts degree from Sussex University in 2004, as a young business leader, Andrew went on to become a member of the Young Presidents Organisation (YPO) in 2012.
"Having been a pivotal player in the Offshore Wind market since the early stages of the industry, Cargostore was well positioned to weather the storm of 2020. Not only has the company shown incredible resilience, but it has continued to grow with our expansion into Mexico, the Taiwan Offshore Wind market and most recently, the LNG market in Mozambique. I am excited to have the opportunity to lead the dedicated and enthusiastic team here at Cargostore into this next phase of growth," said Andrew Hart, CEO, Cargostore Worldwide.