News
Cargostore Appoints Gordon Fletcher to Business Development Manager, Intermodal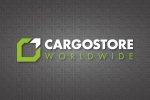 View Company Profile
Cargostore Worldwide today announced the appointment of Gordon Fletcher to the role of Business Development Manager, Intermodal, reporting to the Director of Sales Kevin Cudby. Gordon will be further developing Cargostore's support for Stability and Aid projects.
Gordon brings a wealth of experience to the Cargostore Team, having served in the British Army for 37 years, operating in several senior roles in Logistics, Operations and Management. Prior to joining Cargostore, Mr Fletcher worked on the Covid-19 pandemic as a Regional Operations Manager, responsible for the delivery of Covid-19 Testing Facilities across the South West of England as well as overseeing the fleet management and logistic support for 66 Mobile Testing Units (MTU's) across the UK.
Cargostore is a proud supporter of the Armed Forces, having signed the Armed Forces Covenant, and is also a Bronze Award Holder of the Defence Employer Recognition Scheme. The scheme encourages employers to support and employ veterans or serving members of the Armed Forces. Cargostore have previously demonstrated their support through the employment of Stuart Russell, who served in the Military for 43 years, as well as their sponsorship of the Red Devils Army Parachute Display Team.
Says Gordon Fletcher "Although 2020 has been difficult for many, Cargostore have remained resilient, which says a lot about their robust strategy and strength of relationships with clients. I am pleased to be joining the team and I look forward to assisting in the next phase of growth for the company."
Media Enquiries: Marco Hall | mh@cargostore.com | Tel +44 20 8879 1900