News
Cargostore Launch Innovative Suite of Products to Suit Growing Industry Demand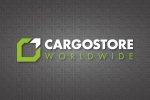 View Company Profile
Cargostore Worldwide is the UK's leading supplier of ISO shipping containers and DNV 2.7-1 certified Cargo Carrying Units (CCUs) for onshore and offshore projects. With offices in London and Abu Dhabi and depots across the globe, we provide a seamless and fast service with the flexibility to meet any client requirement.
Our Intermodal Division supplies ISO certified storage and shipping containers for hire or sale and can offer bespoke container conversions and specialised equipment. We supply projects in mining, defence, aid, community development, large scale sporting events, general logistics and B2C.
Our Offshore Division provides a complete range of Cargo Carrying Units (CCUs) to service the oil, gas and offshore renewables industries, project movers and offshore supply companies. All equipment is designed, built and certified to DNV 2.7‐1 standard.
Intermodal
Alongside their growth in the Defence and Stability and Aid industries, Cargostore Worldwide have launched a number of new products to better support these industries. The Tri-con, Bi-con and Quad-con units are designed to join together forming a 20ft Equivalent Unit (TEU) which can then be disconnected and moved individually on-site. Bi-cons divide into two, Tri-cons into three, and Quad-cons into four.
The Armoury Unit is designed for the safe storage of arms with a number of security measures including an audible and visual alarm as well as an internal and external door with keypad entry.
Polar Store Containers are a flexible and expandable cold storage solution which can be upsized and downsized where necessary due to their modular design.
Solar Lighting Towers use solar power as opposed to a diesel generator for remote lighting, meaning they are eco-friendly and easy to maintain. Due to the generator-less design they require no fuel, and create no emissions or noise.
Offshore
Keeping ahead of the curve to support the Offshore Oil and Gas and Renewables industries, Cargostore have developed new and unique products which have proven popular across projects globally.
One of these products, the DNV Dual Voltage Twin Room Reefer, has the ability to operate at 220V or at 380-460V, with a movable partition wall, meaning an adjustable chiller/ freezer section can operate simultaneously. The dual voltage capability has been invaluable to clients operating within the Middle East.
Another new product is the Heavy Duty Half Height Container which has an increased payload of 16T, meaning it can store and transport larger quantities and heavier cargo safely. Another feature on this unit is the full length removable side wall, making loading and unloading contents simpler.