News
Cargostore Launch TwinDeck Unit to Stability & Aid Range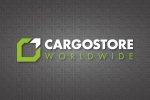 View Company Profile
The growth of Cargostore's Intermodal Stability & Aid Range in the past year has seen the launch of several products to better support projects globally, including the Secure Storage Container, the Tricon range and more.
The latest addition comes in the form of the TwinDeck unit, which has an additional mid-deck inside the container. This extra deck doubles the floor space, allowing the user to divide the contents easily whilst being able to fit more fragile cargo with less stacking.
Furthermore, Cargostore's TwinDeck is CSC plated and ISO certified for storage as well as transport, with an additional full-length side door, making loading and unloading contents simpler both by hand and with a forklift.
Says Kevin Cudby, Director Intermodal, Cargostore Worldwide "With the first batch of TwinDeck units already on hire, the TwinDeck has already proven popular for our stability and aid clients and we look forward to providing more for future projects globally."
With offices in London and Abu Dhabi and depots worldwide, Cargostore provide a seamless service and are experienced in delivering to remote and austere locations globally.
About Cargostore Worldwide:
Cargostore Worldwide is one of the world's fastest growing suppliers of ISO shipping containers and DNV 2.7-1 certified CCUs for on and offshore projects. With offices in London, Abu Dhabi, Holland and depots across the globe we pride ourselves on providing a seamless and fast service with the flexibility to meet any client requirement.
Media Enquiries: Marco Hall | mh@cargostore.com | Tel +44 20 8879 1900