News
A Case Study from Adler and Allan, Fuel tank replacement at Combermere Barracks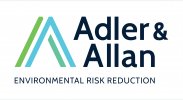 View Company Profile
Project Scope
The project encompassed the complete removal of the existing MTFI including 3 x below ground tanks, lighting system, electrical items, forecourt and pumps. The new installation included 2 x new below ground bunded tanks, 2 x new dispensing pumps, leak detection and all ancillary equipment required for a MTFI under DMG 14.
Project Issues
Design Compliance
The original design was not fully compliant where from a drop test conducted by Adler and Allan it was proved the drainage did not conform. This would have rendered the whole facility non-compliant and it would not have received a certificate of fitness. Using the in-house design team Adler and Allan submitted a new design that was accepted within 48 hours by the lead designer. Adler and Allan changed the specification of the dispensing pumps to suit the client's needs without affecting cost. These were changed from 4m fixed lines to 10m hose reels.
COVID 19
Due to Adler and Allan holding essential contractor status, works carried on with minor delays incurred during the initial lockdown period which were then recovered in the following weeks. Adler and Allan implemented a COVID-19 working regime which satisfied all stakeholders. The project proceeds with these practices in place now.
Project Highlights
• Project is ongoing and will meet contract obligations and deadline despite COVID-19 restrictions.

• On-site user happy with the look as well as the progress of project.

• Through the MTFI electrical works it was possible for Adler and Allan to incorporate and provide a compliant/safe electrical solution for the Motorcycle Club Facility located adjacent to the MTFI installation.