News
The Hazards of Flameless Ration Heaters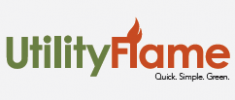 View Company Profile
Flameless ration heaters [FRH] are devices used for the heating of Meals, Ready-to-Eat [MRE], which are used extensively in the military as a method of providing meals to soldiers while in the field. They are also finding their way into use by others, such as campers, boaters, and disaster response teams.
MREs with FRH are well known to pose certain fire, explosion, and health-related safety issues while in shipment, where typically hundreds of these meals are packaged together in a single shipping container.
They are considered to be a hazardous material under the United Nations publication Recommendations on the Transport of Dangerous Goods and in that publication are listed as "dangerous when wet."
According to a report by the US Federal Aviation Administration entitled The Fire Safety Hazard of the Use of Flameless Ration Heaters Onboard Commercial Aircraft: "While it is well established that the shipment of a large quantity of these flameless heaters poses a significant fire safety risk, this report examines the potential hazard associated with the use of these Meals, Ready-to-Eat in an aircraft cabin, or the accidental activation of flameless ration heaters in a confined area aboard the aircraft, such as in overhead storage bins or a cargo compartment."
"Tests were performed with both individual MREs in an open environment, and; multiple MREs in a confined space to examine the potential hazard associated with their use in an aircraft cabin. The tests also examined accidental activation of FRHs in a confined area aboard the aircraft, such as in overhead storage bins or a cargo compartment."
"Temperatures in excess of 215°F (102°C) and violent ignition events were observed. It is evident from the tests that the release of hydrogen gas from FRH in these MREs is of a sufficient quantity to pose a potential hazard onboard a passenger aircraft."
FAA warns of danger of hydrogen emissions from self heating MREs
The Emergency Response Guidebook published by the United States Department of Transportation covers FRHs and lists the potential fire and/or explosion hazards, including:
Produces flammable gases on contact with water
May ignite on contact with water or moist air
Some react vigorously or explosively on contact with water
May be ignited by heat, sparks, or flames
May reignite after fire is extinguished
In fact, a major product of the reaction is hydrogen gas. The release of hydrogen is the primary cause of any fire safety concern surrounding FRHs and has resulted in at least one cargo fire during shipment.
A container filled with FRHs was loaded onto a container ship at a naval station in Guam. The ship's crew detected leaking hydrogen from the container and removed it from the ship.
Fire fighters decided to attempt to move the contents and spread them among three separate containers. While performing this operation, the contents burst into flames.
Further, the US Army regards FRH in MREs as a potential weapon and as hazardous waste.
"FRHs can pose a tactical risk if the enemy gets access to them."
US Army Environmental Guidance Handbook (Page 23)
"The Army issues millions of flameless ration heaters (FRHs) every year but concerns arise when unused heaters are disposed of in the regular trash. EPA placed discarded, unused heaters in its reactive hazardous waste category since they contain compounds that heat up when activated by water."
Defense Environmental Quality Program (page 47)
Other government reports on the hazards of FRH state:
The Alternative Flameless Ration Heater
UtilityFlame™ Portable Fire Gel
The alternative heat source to the FRH is UtilityFlame™ portable fire gel. It fulfills all the heat source needs of the modern warfighter, and is a perfect fuel for cooking and as a fire starter. It is approved by the US Defense Logistics Agency, as well as by the armed forces of Canada and Norway.
It is so safe that it is approved for transport on commercial airlines by the United States Transportation Security Agency. (Not even the US Air Force will fly with the FRH unless it is double sealed). Utility Flame™ has been evaluated for safety and found to be non-hazardous and safe for transport:
"If this material becomes a waste, it would not be a hazardous waste." OSHA
"This material is not subject to DOT [Department of Transportation] regulations." DOT
Odorless, Smokeless, Non-toxic and Environmentally Friendly - Utility Flame™
Utility Flame™ is odorless, smokeless, economical, non-toxic and friendly to the environment. Utility Flame™ has been tested and approved by the U.S. Army Research, Development and Engineering Command. Their report states:
"[Utility Flame™] is the only fuel which meets the following user requirements: it is tactical in that it burns with a steady blue flame which does not disclose the warfighters' position; has negligible vapor pressure that allows it to be declared a non-flammable substance and therefore not subject to Department of Transportation hazardous material regulation, which allows ease of transport to overseas destinations; and has completed safety and health data sheet, required for immediate material fielding. Additionally, the heat to mass ratio allows the warfighter to carry lesser amounts of fuel than other to complete their mission."
In a memorandum to the Commanders of the XVIII Airborne Corps and the United States Army Special Forces Command, Brigadier General Benjamin Freakly wrote: "101st Airborne Division (Air Assault) has an urgent operational need for [Utility Flame™] gel to enable our soldiers to heat items (consumables) in a safe and environmentally sound manner. This ability would greatly enhance the morale of our soldiers in support of contingency operations."