News
L-3 WESCAM and ADASI Partner to Open an Authorized Service Center in the United Arab Emirates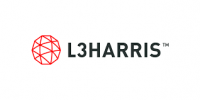 View Company Profile
L-3 WESCAM announced today that it has signed an agreement with Abu Dhabi Autonomous Systems Investments Company (ADASI), a subsidiary of Emirates Defence Industries Company (EDIC), to open an L-3 WESCAM Authorized Service Center (WASC) in Abu Dhabi, United Arab Emirates (UAE). The new service center will offer maintenance and repair solutions to regional customers who operate L-3 MX™ -10 or MX™ -15 electro-optical and infrared (EO/IR) imaging and targeting systems.
The Dubai Airshow marks the beginning of operations in Abu Dhabi for this latest WASC. Rod Till, vice president of customer service at L-3 WESCAM, and Ali Al Yafei, chief executive officer of ADASI, were part of a signing ceremony that took place at the show's EDIC pavilion earlier today.
"We are very proud to welcome ADASI as a partner in expanding our growing worldwide network of service centers," said Mr. Till. "Our customer base within the Middle East has grown significantly over the past few years, and offering the convenience of a local support center further underscores the commitment we've made to servicing the mission systems of our regional customers."
ADASI offers clients a comprehensive range of services to cover all types of autonomous systems. ADASI offers holistic solutions, starting with joint analysis of end-users' needs, through formalization of their requirements, to equipment selection and procurement.
"ADASI is very proud to have partnered with L-3 WESCAM to create a WASC in Abu Dhabi," said Mr. Al Yafei. "The service center provides a greater in-service support presence throughout the Middle East as it is a key maintenance hub for customers in the area, which further expands the scope of services and capabilities that ADASI is able to offer."
The addition of the new Abu Dhabi-based WASC brings the number of L-3 WESCAM's global facilities to 14, with other strategic locations in Jordan, the United Kingdom, Australia, Japan, Italy, France, Spain, Germany, Ecuador, the United States and Canada.
About ADASI
ADASI offers product or system design, development, testing and commissioning of localized subsystems and systems, and other engineering solutions, as well as training of customer teams, operational support and systems maintenance. ADASI's scope of activity includes the acquisition, operation and maintenance of autonomous systems for air, land and sea use, as well as their modification and systems integration, including the addition of alternative payloads.
For more information, please visit ADASI's website at www.adasi.ae.
About L-3 WESCAM
L-3 WESCAM is a world leader in the design and manufacture of stabilized, multi-spectral imaging systems. To learn more about L-3 WESCAM, please visit the company's website at www.wescam.com.