News
L-3 WESCAM Delivers 100th MX™-15i Turret to Airbus Helicopters, Inc. for the U.S Army National Guard's Fleet of UH-72A Lakota Helicopters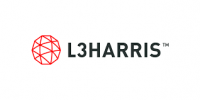 View Company Profile
L‐3 WESCAM announced that it has now delivered 100 MX™-15 electro-optical/infrared (EO/IR) imaging turrets in support of the U.S. Army National Guard's UH-72A Security and Support Mission Equipment Package (S&S MEP).
MX™-15 Electro-Optical / Infrared (EO/IR) Imaging Turrets
L-3 WESCAM was awarded the contract for this program in 2009 as a subcontractor to Airbus Helicopters, Inc. The first system was delivered in March 2011.
"The sensor package on the S&S MEP is a very capable and powerful sighting system, with both thermal and daytime capability," said Lt. Col. David Cheney, product manager for the UH-72A Lakota. "This system is helping our National Guard to perform homeland security missions every day."
"We are pleased to have delivered the 100th system to the U.S. Army National Guard as an instrumental part of the UH-72A's mission equipment package," said Paul Jennison, vice president of government sales and business development for L-3 WESCAM. "It's an honor to support the Army National Guard's newest fleet of helicopters with our MX technology, as we've done over the years in support of other key U.S. Armed Forces and homeland security surveillance missions."
The UH-72A S&S MEP is a U.S. Army National Guard asset that carries out homeland security, counter drug, border patrol and natural disaster support missions. With an emphasis on providing situational awareness, the long-range imaging capabilities within the MX-15i turrets are providing the Army with a faster, more powerful means to support multi-mission roles. Each MX-15i is configured with a four field-of-view thermal imager, daylight continuous zoom TV, daylight spotter TV, laser illuminator, auto-tracker, MX-GEO, moving map and searchlight interfaces.
L-3 WESCAM is a world leader in the design and manufacture of stabilized, multi-spectral imaging systems. To learn more about L-3 WESCAM, please visit the company's website at www.wescam.com.
Headquartered in New York City, L-3 employs approximately 48,000 people worldwide and is a prime contractor in aerospace systems and national security solutions. L-3 is also a leading provider of a broad range of communication and electronic systems and products used on military and commercial platforms. The company reported 2013 sales of $12.6 billion. To learn more about L-3, please visit the company's website at www.L-3com.com.