News
L-3 WESCAM Launches the MX™-10D EO/IR Imaging and Designating Turret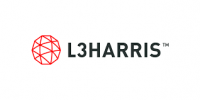 View Company Profile
L-3 WESCAM announced the product launch of its MX™-10D electro-optical/infrared (EO/IR) imaging and designating turret. The MX-10D will operate as a medium- to low-altitude tactical surveillance and target designating system for both fixed- and rotary-wing platforms, as well as tactical UAVs. The system will be on display at the Farnborough International Airshow in the L-3 Pavilion, OE-14, July 9–13, 2012.
Electro-Optical/Infrared (EO/IR) Imaging and Designating Turret
"The MX-10D is ideal for mission profiles that require designation capability, where size, weight and power are limiting factors," said Paul Jennison, L-3 WESCAM vice president of government sales and business development. "The accuracy of the MX-10D's designator and its overall range performance create a highly reliable solution for forces working with smaller tactical airborne platforms in need of targeting."
In early June 2012, the MX-10D underwent flight testing at the U.S. Army's Yuma Proving Ground. Testing was conducted from an armed MD500E helicopter and a C208 Cessna fixed-wing aircraft. During the event, both aircraft and mission profiles yielded exceptional performance in all modes of flight throughout the HELLFIRE operational envelope.
The MX-10D builds on the field-proven success of the MX-10 EO/IR imaging system. Like its predecessor, the MX-10D can be configured with up to six payloads, including the laser target designator. The system's consistent targeting accuracy is achieved via an internal isolator that minimizes vibration-induced boresight shifts. The system's stabilization minimizes spot jitter, resulting in precise designation and consistent target location accuracy. Reliable GEO-referenced targeting is achieved with a GPS and an IMU embedded on the optical bench.
In addition, the MX-10D incorporates advanced image processing on all sensors to improve haze penetration, enhancing target identification and situational awareness via image fusion. This improves mission effectiveness while reducing operator workload.
L-3 WESCAM is a world leader in the design and manufacture of stabilized, multi-spectral airborne imaging systems.
To learn more about L-3 WESCAM, please visit the company's website at www.wescam.com.
Headquartered in New York City, L-3 employs approximately 61,000 people worldwide and is a prime contractor in C3ISR (Command, Control, Communications, Intelligence, Surveillance and Reconnaissance) systems, aircraft modernization and maintenance, and government services. L-3 is also a leading provider of a broad range of electronic systems used on military and commercial platforms. The company reported 2011 sales of $15.2 billion. To learn more about L-3, please visit the company's website at www.L-3com.com.
Safe Harbor Statement Under the Private Securities Litigation Reform Act of 1995
Except for historical information contained herein, the matters set forth in this news release are forward-looking statements. Statements that are predictive in nature, that depend upon or refer to events or conditions or that include words such as "expects," "anticipates," "intends," "plans," "believes," "estimates," "will," "could" and similar expressions are forward-looking statements. The forward-looking statements set forth above involve a number of risks and uncertainties that could cause actual results to differ materially from any such statement, including the risks and uncertainties discussed in the company's Safe Harbor Compliance Statement for Forward-Looking Statements included in the company's recent filings, including Forms 10-K and 10-Q, with the Securities and Exchange Commission. The forward-looking statements speak only as of the date made, and the company undertakes no obligation to update these forward-looking statements.