News
L-3 WESCAM Launches New Performance Features for MX™- Series Electro-Optical/Infrared Surveillance and Targeting Systems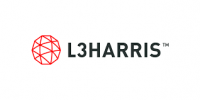 View Company Profile
L-3 WESCAM announced today significant feature enhancements to the electro-optical and infrared (EO/IR) surveillance and targeting products within its MX™-Series portfolio.
"The newly added features enable a wider breadth of visual capabilities across all of our market segments," said Paul Jennison, vice president of government sales and business development for L-3 WESCAM. "We're providing the highest value to our customers by incorporating technologies that are state-of-the-art, easy-to-use and will improve sensor operator effectiveness."
MX™- Series
Electro-Optical/Infrared
Surveillance and Targeting Systems
Feature enhancements per product are as follows:
MX-15 Surveillance System
Color low-light, wide-angle zoom EO imager – Complementing the system's existing dual-channel spotter, this technology enhances its imaging capability under a wide range of illumination conditions, including dusk and poor weather conditions.
Zoom Spotter – Zoom optics allow the operator to achieve the desired balance of magnification and field of view between moderately wide and ultra-narrow.
Shortwave IR (SWIR) imager – Useful for day and night imaging missions, the high-resolution SWIR imager offers outstanding range performance at the limits of atmospheric visibility. In addition, it offers improved imaging performance under suboptimal atmospheric conditions, such as atmospheric haze and fog.
MX-20D & 25D Targeting Systems
Laser Spot Tracker (LST) – Compatible with standard U.S. and NATO designator codes, the LST automatically detects a designator spot of a given code in its field of view and automatically slews the system's line of sight to the laser energy.
MX-25 Surveillance & MX-25D Targeting Systems
Dual-channel daylight and EMCCD low-light EO wide-angle zoom – EMCCD low-light imaging capability added to the wide-angle zoom sensor enhances situational awareness under a wide range of illumination conditions.
To improve mission capability and promote operational ease-of-use, all turrets within the MX-Series can also be equipped with L-3 WESCAM's newly launched Kinetic™ technologies:
Kinetic Speed – A powerful feature that enables operators to gain an accurate indication of the speed at which ground vehicles are travelling. This is useful for threat assessment and/or regulatory law enforcement.
Kinetic Map – An advanced operator control system that overlays the location of the sensor, direction of line of sight and a selected sensor's field of view onto a geographical moving map. The system displays multiple channels of sensor video, along with the imagery's associated metadata.
Kinetic Moving Target Indicator (MTI) – Detects multiple moving targets in an image stream, significantly reducing operator burden and increasing the probability of detecting suspicious activity.
Kinetic Map and MTI – Combines the capabilities of the Kinetic Map and Kinetic MTI into a powerful, integrated set of operator capabilities.
All system features are available now for delivery.
L-3 WESCAM is a world leader in the design and manufacture of stabilized, multi-spectral imaging systems. To learn more about L-3 WESCAM, please visit the company's website at www.wescam.com.