News
L-3 WESCAM Launches a Simulator for Industry-Leading MX™-Series Electro-Optical and Infrared Imaging Turrets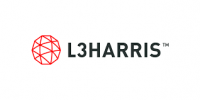 View Company Profile
L-3 WESCAM announced the launch of its MX™-Sim, a training product that simulates the complete operations of WESCAM's MX™-Series of electro-optical and infrared imaging turrets. The simulator was on display at the Farnborough International Airshow in the L-3 Pavilion, OE-14, July 9–13, 2012.
"The MX-Sim will empower users with the knowledge and confidence needed to operate their MX turret to its full potential," said Rod Till, vice president of customer service for L-3 WESCAM. "Operators will now be able to simulate their exact turret configuration, significantly reducing the expensive flying time required to train personnel."
L-3's MX-Sim, developed with INSYEN AG based in Germany, has been designed to match a customer's MX-Series configuration with simulated scenarios for a variety of applications. The simulator connects to multiple L-3 WESCAM standard control systems, including hand grips, joysticks and mission grips. Pre-planned scenarios, including improvised explosive device (IED) surveillance, search and rescue, and counter-terrorism missions have been created to better replicate expensive in-flight training experiences. Weather conditions and environmental lighting can also be altered to simulate mission-specific operations.
The MX-Sim has been developed using Virtual Battle Space 2 (VBS2), a highly regarded military simulator accepted and used by NATO militaries worldwide. The design of the simulator enables plug-and-play expansion capability. Adding another simulator and/or operator to experience the mission scenario requires a simple connectivity cable. In addition, the MX-Sim is housed in a ruggedized Pelican™ case to provide worldwide portability.
The MX-Sim is the most recent addition to L-3 WESCAM's array of product support and service offerings. In November 2011, WESCAM launched an eLearning training solution for operators and maintainers of various MX-Series EO/IR imaging and targeting turrets.
L-3 WESCAM is a world leader in the design and manufacture of stabilized, multi-spectral airborne imaging systems. To learn more about L-3 WESCAM, please visit the company's website at www.wescam.com.
Headquartered in New York City, L-3 employs approximately 61,000 people worldwide and is a prime contractor in C3ISR (Command, Control, Communications, Intelligence, Surveillance and Reconnaissance) systems, aircraft modernization and maintenance, and government services. L-3 is also a leading provider of a broad range of electronic systems used on military and commercial platforms. The company reported 2011 sales of $15.2 billion.
To learn more about L-3, please visit the company's website at www.L-3com.com.
Safe Harbor Statement Under the Private Securities Litigation Reform Act of 1995
Except for historical information contained herein, the matters set forth in this news release are forward-looking statements. Statements that are predictive in nature, that depend upon or refer to events or conditions or that include words such as "expects," "anticipates," "intends," "plans," "believes," "estimates," "will," "could" and similar expressions are forward-looking statements. The forward-looking statements set forth above involve a number of risks and uncertainties that could cause actual results to differ materially from any such statement, including the risks and uncertainties discussed in the company's Safe Harbor Compliance Statement for Forward-Looking Statements included in the company's recent filings, including Forms 10-K and 10-Q, with the Securities and Exchange Commission. The forward-looking statements speak only as of the date made, and the company undertakes no obligation to update these forward-looking statements.