News
L-3 WESCAM Opens Authorized Service Center in Florida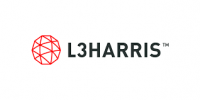 View Company Profile
L-3 WESCAM announced today that it has signed an agreement with L-3 Component Overhaul and Repair (COR) to open a WESCAM Authorized Service Center (WASC) in Fort Lauderdale, Fla. Now fully operational, the facility provides customers in the United States with a 40,000-square-foot center equipped to maintain its MX™ - Series of electro-optical and infrared imaging turrets.
Component Overhaul and Repair (COR)
"The addition of this Fort Lauderdale location further confirms our ongoing commitment to make the servicing and maintenance of WESCAM equipment easier for our customers," said Rod Till, vice president of customer service for L-3 WESCAM. "This will be our fourth service center in North America and our 14th center worldwide."
"We are excited to be the latest WESCAM Authorized Service Center and are committed to fully supporting WESCAM and its customers with quality repairs and responsive turnaround times," said Donna Himschoot, operations manager for L-3 Component Overhaul and Repair. "As an important part of the L-3 Electronic System Services (ESS) in-service support center of excellence within the L-3 Aviation Products sector, we will leverage our expertise and resources to be a highly reliable repair and overhaul center for WESCAM's products."
Deployed in close proximity to L-3 WESCAM's customers, other strategically located facilities can be found throughout the U.K., Australia, Japan, Italy, Spain, Germany, Colombia, Ecuador, Jordan, USA and Canada. Three more WASCs are scheduled to open within the next 24 months.
L-3 WESCAM is a world leader in the design and manufacture of stabilized, multi-spectral imaging systems. To learn more about L-3 WESCAM, please visit the company's website at www.wescam.com.
L-3 Electronic System Services (ESS) is a division of the L-3 Aviation Products (AP) sector. L-3 AP is a leading provider of commercial and military avionics with unsurpassed performance, quality and customer support. L-3 AP manufactures a diverse line of safety- and efficiencyenhancing products that sets the standard for next-generation requirements, including configurable voice and data recorders, collision avoidance systems, navigation products, display systems and processors. L-3 AP also offers aftermarket services, including MRO and integrated performance-based logistics for military and commercial systems. To learn more about L-3 Aviation Products, please visit www.L-3com.com/aviationproducts.
Headquartered in New York City, L-3 employs approximately 51,000 people worldwide and is a prime contractor in C3 ISR (Command, Control, Communications, Intelligence, Surveillance and Reconnaissance) systems, aircraft modernization and maintenance, and national security solutions. L-3 is also a leading provider of a broad range of electronic systems used on military and commercial platforms. To learn more about L-3, please visit the company's website at www.L-3com.com.
Safe Harbor Statement Under the Private Securities Litigation Reform Act of 1995
Except for historical information contained herein, the matters set forth in this news release are forward-looking statements. Statements that are predictive in nature, that depend upon or refer to events or conditions or that include words such as "expects," "anticipates," "intends," "plans," "believes," "estimates," "will," "could" and similar expressions are forward-looking statements. The forward-looking statements set forth above involve a number of risks and uncertainties that
could cause actual results to differ materially from any such statement, including the risks and uncertainties discussed in the company's Safe Harbor Compliance Statement for ForwardLooking Statements included in the company's recent filings, including Forms 10-K and 10-Q, with the Securities and Exchange Commission. The forward-looking statements speak only as of the date made, and the company undertakes no obligation to update these forward-looking statements.
MX™ is a trademark of WESCAM Inc.