News
L-3 WESCAM's Fleet of MX™-Series EO/IR Imaging and Targeting Systems on Track to Log One Million Flight Hours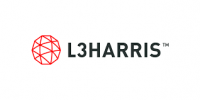 View Company Profile
L-3 WESCAM announced today that a combined fleet of its MX™-Series electro-optical and infrared (EO/IR) imaging and targeting systems has successfully logged close to one million flight hours on board various U.S. Department of Defense (DoD) aircraft.
The 184 systems continue to actively support three key programs, with the initial turrets having been fielded in 2005. Currently, 27 of these turrets have logged over 10,000 flight hours each while requiring only minimal in-field servicing. L-3 WESCAM has delivered over 1,700 MX-Series systems to the U.S. DoD in support of a variety of different programs.
"L-3 WESCAM is proud to support the U.S. Department of Defense as it continues to execute critical missions in some of the most challenging battlefield environments," said Rod Till, vice president of customer service for L-3 WESCAM. "Our ongoing investment in supporting customer requirements has enabled the DoD to maintain an extremely high level of operational availability by calling on our dedicated field support representatives and customized in-service support plans."
L-3 WESCAM sustains its outstanding customer support through the continuous addition of worldwide service resources, including the strategic placement of 14 worldwide authorized service centers, numerous training facilities, and on-site field support representatives who are available for dispatch from any WESCAM Authorized Service Center 24/7. L-3's expansion of its customer service footprint underscores its commitment to provide reliable customer service solutions that are delivered globally.
In support of evolving mission requirements, L-3 continues to enhance the MX-Series product line by incorporating leading-edge magnification, resolution and stabilization technologies across its diverse offering of imaging and targeting systems. Engineered to meet capability, reliability and suitability needs, L-3's flight-proven solutions continue to be engineered for a wide range of airframes and mission portfolios.
L-3 WESCAM designs and manufactures stabilized, multi-spectral imaging systems for airborne-, land- and marine-based platforms. To learn more about L-3 WESCAM, please visit the company's website at www.wescam.com.
Headquartered in New York City, L-3 employs approximately 38,000 people worldwide and is a leading provider of a broad range of communication and electronic systems and products used on military and commercial platforms. L-3 is also a prime contractor in aerospace systems. The company expects 2015 sales of $10.4 billion, excluding National Security Solutions (NSS). To learn more about L-3, please visit the company's website at www.L-3com.com.