News
L-3 WESCAM's MX™-10 Surpasses 10,000 Operational Hours Onboard the Lynx Mk9A Helicopter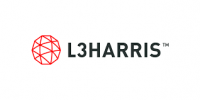 View Company Profile
L-3 WESCAM announce that the Joint British Forces fleet of MX™-10 electro-optical and infrared (EO/IR) imaging systems has successfully logged 10,000 hours onboard the Lynx Mk9A helicopter.
MX™-10 Electro-Optical and Infrared (EO/IR) Imaging Systems
Since its deployment in late 2011, the Mk9A and MX-10 pairing has effectively demonstrated full mission capability, leading key Find and Escort roles throughout Afghanistan in support of the United Kingdom's Operation HERRICK.
"The 10,000-flight hour milestone is a great reason to celebrate the tremendous performance of our MX-10 EO/IR imaging system," said Paul Jennison, vice president of government sales and business development for L-3 WESCAM. "With its battle-proven design and optical capability, the MX-10 fleet has demonstrated its effectiveness in extreme environments, with prolonged exposure to sand and temperatures over 50 degrees Celsius."
Able to provide positive identifications and accurate targeting information, the MX-10s have proven to be a force multiplier onboard the Lynx Mk9A. Complete with 4-axis stabilization, the systems are used to track insurgent activity and troop movement around forward operating bases in Afghanistan. This dependable overwatch capability is credited to the long-range EO and IR imaging sensors that complement the MX-10's patented stabilization technology, coupled with the system's laser rangefinder, laser illuminator and MX-GEO technologies.
L-3 WESCAM is a world leader in the design and manufacture of stabilized, multi-spectral imaging systems.
To learn more about L-3 WESCAM, please visit the company's website at www.wescam.com.