News
L-3 WESCAM Selected to Provide the Irish Coast Guard with MX™-15 Electro-Optical/Infrared Imaging Turrets for SAR Missions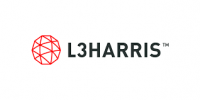 View Company Profile
L-3 WESCAM announced today that it has received an order from CHC Ireland Ltd to provide MX™-15 electro-optical and infrared (EO/IR) imaging systems for installation on S-92® search and rescue (SAR) aircraft. Installation of the turrets will be completed by Sikorsky Aircraft Corporation and deployed to Ireland in support of the Irish Coast Guard's fleet replacement program. The newly equipped S-92s will be utilized for SAR missions and operate from bases located near Shannon, Dublin, Waterford and Sligo, Ireland. The first system was delivered in January and remaining systems are scheduled to be delivered during 2013.
MX™-15 Electro-optical and Infrared (EO/IR) Imaging Systems
"This order pairs the most modern SAR helicopter with the most advanced EO/IR sensor to provide a vital capability for lifesaving missions," said Paul Jennison, vice president of government sales and business development for L-3 WESCAM. "We are proud to be selected as a key contributor to the fleet replacement program and are looking forward to a long and successful partnership with the Irish Coast Guard, CHC Ireland and Sikorsky."
"We are committed to providing a fully modernised, world-class search and rescue service for Ireland," said Mark Kelly, managing director for CHC Ireland. "The roll-out of the MX-15i marks another step in the continued programme of investment we are making to ensure our crews are best equipped to continue the lifesaving work they carry out on a daily basis."
L-3 WESCAM's MX-15i will provide the Irish Coast Guard with the most technologically advanced multi-sensor EO/IR imaging capability available. The system has been engineered as a one-line replacement unit solution, which reduces installation weight by 25 percent and increases much-needed cabin space for transporting rescue victims. The system's digital IR camera is capable of a 20 percent increase in visual range, allowing missions at night or in inclement weather to result in a higher search success rate. In addition, the system comes with WESCAM's MX-GEO Gen. 3 package, which incorporates GEO-Scan, Automated Video/GEO-Tracking and Adaptive-GEO technologies. Together, this software suite helps deliver maximum geographic location accuracy and significantly reduces operator fatigue that often arises in demanding and stressful SAR operations.
Maintenance of the MX-15i systems will be performed in the U.K. at one of L-3 WESCAM's authorised service centers.
L-3 WESCAM is a world leader in the design and manufacture of stabilized, multi-spectral airborne imaging systems. To learn more about L-3 WESCAM, please visit the company's website at www.wescam.com.
Headquartered in New York City, L-3 employs approximately 61,000 people worldwide and is a prime contractor in C3ISR (Command, Control, Communications, Intelligence, Surveillance and Reconnaissance) systems, aircraft modernization and maintenance, and government services. L-3 is also a leading provider of a broad range of electronic systems used on military and commercial platforms. The company reported 2011 sales of $15.2 billion. To learn more about L-3, please visit the company's website at www.L-3com.com.
Safe Harbor Statement Under the Private Securities Litigation
Reform Act of 1995
Except for historical information contained herein, the matters set forth in this news release are forward-looking statements. Statements that are predictive in nature, that depend upon or refer to events or conditions or that include words such as "expects," "anticipates," "intends," "plans," "believes," "estimates," "will," "could" and similar expressions are forward-looking statements. The forward-looking statements set forth above involve a number of risks and uncertainties that could cause actual results to differ materially from any such statement, including the risks and uncertainties discussed in the company's Safe Harbor Compliance Statement for Forward-Looking Statements included in the company's recent filings, including Forms 10-K and 10-Q, with the Securities and Exchange Commission. The forward-looking statements speak only as of the date made, and the company undertakes no obligation to update these forward-looking statements.