News
L-3 WESCAM Selected to Provide Long-Range Sensor Technology to Support the U.S. Department of Homeland Security's Surveillance Evaluation Exercises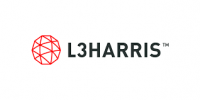 View Company Profile
L-3 WESCAM announced today that it was part of a threemember industry team deployed by the U.S. Department of Homeland Security's (DHS) Customs and Border Protection (CBP) agency to participate in exercises to help detect, identify and track illegal activity along the U.S. border. The event was funded by the DHS Science and Technology Directorate and was formulated to evaluate a new surveillance system for use by the CBP on border missions. Working partners for these exercises were Raven Industries and Logos Technologies.
L-3's Flexible Area Surveillance Technology (FAST), a fully integrated surveillance solution, performed flawlessly throughout the evaluation. The solution includes an aerostat platform, a WESCAM electrooptical and infrared (EO/IR) imaging system, connectivity to a ground control center and the ability to view acquired surveillance footage from ground stations. For demonstration purposes, the solution also included the Kestrel EO/IR sensor from Logos Technologies.
Flexible Area Surveillance Technology (FAST)
Persistent Surveillance Aerostat Solution
"FAST is a fully integrated deployable 24/7 persistent surveillance aerostat solution available now for rapid fielding," said Paul Jennison, vice president of government sales and business development for L-3 WESCAM. "This successful demonstration fully showcased the solution's overall versatility and
intelligence-gathering capabilities for border missions."
For this evaluation, the aerostat was equipped with WESCAM's MX™-15 sensor. Its ultra long-range imaging capability and leading EO/IR technology successfully uncovered critical visual detail while operating from an altitude of 2,000 feet during daylight, lowlight and nighttime evaluations. Through communications and command center operations, ground agents were able to utilize the detailed fullmotion video produced by the MX-15 to respond quickly, more efficiently and with greater security.
The successful process demonstrated ongoing detection and tracking of numerous individuals of interest. The system's MX-GEO Gen. 3 technology proved to be a key performance tool during the demonstrations. The MX-15's effective and accurate ease-of-use control suite supported operators in determining accurate geographical locations and reduced operator workload by automatically focusing the image and providing assistance in tracking objects.
Safe Harbor Statement Under the Private Securities Litigation
Reform Act of 1995
Except for historical information contained herein, the matters set forth in this news release are forwardlooking statements. Statements that are predictive in nature, that depend upon or refer to events or conditions or that include words such as "expects," "anticipates," "intends," "plans," "believes," "estimates," "will," "could" and similar expressions are forward-looking statements. The forward-looking statements set forth above involve a number of risks and uncertainties that could cause actual results to differ materially from any such statement, including the risks and uncertainties discussed in the company's Safe Harbor Compliance Statement for Forward-Looking Statements included in the company's recent filings, including Forms 10-K and 10-Q, with the Securities and Exchange Commission. The forward-looking statements speak only as of the date made, and the company undertakes no obligation to update these forward-looking statements.