News
L-3 WESCAM Selected to Provide Shipborne Electro-Optical/Infrared Imaging Turrets for the Australian Customs and Border Protection Service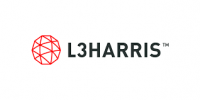 View Company Profile
L-3 WESCAM announce that it has received an order from Austal for 10 shipborne versions of the MX™-10 electro-optical/infrared (EO/IR) imaging system, which will be fitted to new patrol boats being built for the Australian Customs and Border Protection Service. Deliveries will be made in 2012 and 2013 in support of the Cape Class Patrol Boat platform introduction into service scheduled for early 2013. Installation of the turrets will be managed by Austal's Henderson, Western Australia facility. Support services to the program will be completed at L-3 WESCAM's authorized service center in Cairns, Queensland.
MX-10 Electro-optical/Infrared (EO/IR) Imaging System
L-3 WESCAM's MX-10 shipborne turrets will be used to conduct surveillance duties such as border incursions, illegal immigration and fishing, smuggling, and quarantine control.

"We are proud to continue our relationship with the Australian Customs and Border Protection Service, as we currently support their Coastwatch system with our MX-15 on the DASH-8 airborne platform," said Paul Jennison, L-3 WESCAM vice president of government sales and business development. "This award demonstrates confidence in our capabilities for their marine mission aboard the Cape Class Patrol Boat."

"L-3 WESCAM's system was selected after an extensive consultation between
Austal and Customs and Border Protection, which uses an airborne variant on their patrol aircraft," said Richard Liley, Austal's Cape Class Patrol Boat program manager. "This new system promises a higher level of features and capability than is commonly found on patrol boats."

Like the air and ground variants of the MX-10, the shipborne system can incorporate up to six payloads. Infrared, color and electron-multiplied imaging sensors can be combined with a laser rangefinder and illuminator for enhanced mission performance. Real-time image enhancement is accomplished simultaneously across all sensors, including haze penetration and imaging blending – both of which lead to improved target detection and recognition.

Currently, WESCAM MX-10 systems are operational on air, ground and water platforms in 17 countries around the world.

L-3 WESCAM is a world leader in the design and manufacture of stabilized, multi-spectral airborne imaging systems. To learn more about L-3 WESCAM, please visit the company's website at www.wescam.com.

Headquartered in New York City, L-3 employs approximately 61,000 people worldwide and is a prime contractor in C3ISR (Command, Control, Communications, Intelligence, Surveillance and Reconnaissance) systems, aircraft modernization and maintenance, and government services. L-3 is also a leading provider of a broad range of electronic systems used on military and commercial platforms. The company reported 2011 sales of $15.2 billion. To learn more about L-3, please visit the company's website at www.L-3com.com.