News
L-3 WESCAM to Sign Agreement to Open Authorized Service Center in Jordan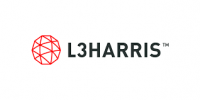 View Company Profile
L-3 WESCAM announced today that it will sign a Service Center Agreement with King Abdullah II Design and Development Bureau (KADDB) to open a WESCAM Authorized Service Center (WASC) in Jordan. KADDB is an independent government entity in Jordan that designs and develops defence products and security solutions in the Middle East.
The contract is scheduled to be signed at the SOFEX trade show in Amman, Jordan, on Wednesday May 9, 2012. The event will take place in the KADDB Investment Group booth, within the KIG Hall, at 11:00 a.m.
The new WASC is scheduled to be operational by December 2012 and will provide customers in Jordan and throughout the Middle East region with maintenance and repair capabilities. To offer even more support services, a planned expansion of the facility is expected over the next two to three years, with additional investments in tooling and testing equipment.
"We are proud to welcome KADDB to our global network of service centers," said Paul Jennison, vice president of sales and business development for L-3 WESCAM. "The new WASC will be an important resource in delivering convenient in-service support to our Middle Eastern customers."
"KADDB aims at becoming the preferred service supplier in the region, and we believe that this can be achieved by teaming with a reputable company, such as L-3 WESCAM," said Shadi AlMajali, chairman and chief executive officer of KADDB. "KADDB is pleased to join L-3 WESCAM's ever-growing global network of service centers."
The addition of KADDB as an authorized service center brings L-3 WESCAM's global facility count to 12, with other strategically located facilities in the U.K., Australia, Japan, Italy, Spain, Germany, Colombia, Jordan, the United States and Canada. These centers are in close proximity to L-3 WESCAM's customers, allowing the company to offer local service and expertise, while providing customers with improved turnaround times.
L-3 WESCAM is a world leader in the design and manufacture of stabilized, multi-spectral airborne imaging systems. To learn more about L-3 WESCAM, please visit the company's website at www.wescam.com.
Headquartered in New York City, L-3 employs approximately 61,000 people worldwide and is a prime contractor in C3 ISR (Command, Control, Communications, Intelligence, Surveillance and Reconnaissance) systems, aircraft modernization and maintenance, and government services.
L-3 is also a leading provider of a broad range of electronic systems used on military and commercial platforms. The company reported 2011 sales of $15.2 billion. To learn more about L-3, please visit the company's website at www.L-3com.com.
Safe Harbor Statement Under the Private Securities Litigation Reform Act of 1995
Except for historical information contained herein, the matters set forth in this news release are forward-looking statements. Statements that are predictive in nature, that depend upon or refer to events or conditions or that include words such as "expects," "anticipates," "intends," "plans," "believes," "estimates," "will," "could" and similar expressions are forward-looking statements. The forward-looking statements set forth above involve a number of risks and uncertainties that could cause actual results to differ materially from any such statement, including the risks and uncertainties discussed in the company's Safe Harbor Compliance Statement for ForwardLooking Statements included in the company's recent filings, including Forms 10-K and 10-Q, with the Securities and Exchange Commission. The forward-looking statements speak only as of the date made, and the company undertakes no obligation to update these forward-looking statements.