News
L-3 WESCAM Successfully Completes 30-Day Flight Demonstrations of Newly Launched MX™ Designator Systems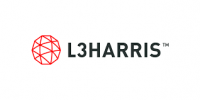 View Company Profile
L-3 WESCAM announced today the successful in-service demonstrations of its MX™-Series of designator systems at the U.S. Army's Yuma Proving Ground in Arizona. Demonstrations of the MX-10D, MX-15D, MX-25D and MX-RSTA systems were conducted over a 30-day period on over four different aircraft and one ground vehicle. Operational hours spent on the trials totaled 100.
MX™ Designator Systems
"This extensive effort was fully funded and executed by L-3 WESCAM as a risk-reduction effort for various customers in response to constrained budgets in the current economic climate," said Paul Jennison, vice president of government sales and business development for L-3 WESCAM. "During these times, L-3 WESCAM remains committed to product evolution in support of the war against terror and our warfighters deployed globally."
The tests and demonstrations conducted were:
MX-10D gunfire and designation testing from an MD540 helicopter firing an FN HMP 400 .50 cal machine gun
MX-10D gunfire and designation testing from an MD500E firing an M134 mini-gun in both single- and dual-firing configurations
MX-10D, MX-15D and MX-25D integration and testing of two weapon control systems from an MD500E helicopter and a C208 Caravan
MX-25D designating for two Hellfire missiles shot from an AH-64D Apache Longbow helicopter
MX-RSTA testing and demonstration in environmental conditions similar to those in Afghanistan
Full-motion video of these demonstrations is being made available to customers upon request. Contact L-3 WESCAM for more information.
L-3 WESCAM is a world leader in the design and manufacture of stabilized, multi-spectral imaging systems. To learn more about L-3 WESCAM, please visit the company's website at www.wescam.com.
Headquartered in New York City, L-3 employs approximately 51,000 people worldwide and is a prime contractor in C3ISR (Command, Control, Communications, Intelligence, Surveillance and Reconnaissance) systems, aircraft modernization and maintenance, and national security solutions. L-3 is also a leading provider of a broad range of electronic systems used on military and commercial platforms. The company reported 2012 sales of $13.1 billion.
To learn more about L-3, please visit the company's website at www.L-3com.com.
Safe Harbor Statement Under the Private Securities Litigation Reform Act of 1995
Except for historical information contained herein, the matters set forth in this news release are forward-looking statements. Statements that are predictive in nature, that depend upon or refer to events or conditions or that include words such as "expects," "anticipates," "intends," "plans," "believes," "estimates," "will," "could" and similar expressions are forward-looking statements. The forward-looking statements set forth above involve a number of risks and uncertainties that could cause actual results to differ materially from any such statement, including the risks and uncertainties discussed in the company's Safe Harbor Compliance Statement for Forward-Looking Statements included in the company's recent filings, including Forms 10-K and 10-Q, with the Securities and Exchange Commission. The forward-looking statements speak only as of the date made, and the company undertakes no obligation to update these forward-looking statements.