News
L3 to Showcase Its Versatile MXTM-GCS Sighting System at 2018 AUSA Annual Meeting and Exposition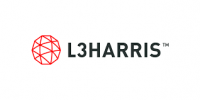 View Company Profile
Four Applications Will Be Simultaneously Demonstrated in One Arena, an Industry First
L3 WESCAM announced today that it will demonstrate its all-digital MXTM-GCS sighting system in four different configurations for short-range air defense at the 2018 AUSA Annual Meeting and Exposition, October 8 to 10, at the Walter E. Washington Convention Center in Washington, D.C. The demonstrations will feature a diverse range of mounting applications and advanced sensor capabilities in support of today's critical ground-to- ground and ground-to-air land requirements.
L3's MX-GCS is an above-armor sighting system that weighs up to 75 percent less than traditional glass periscope systems and performs with lower power consumption than other fielded solutions.
"Today's land missions require sighting solutions that are versatile and flexible and offer exceptional clear, long-range sighting capabilities," said Matthew Richi, President of L3's Tactical Mission Systems sector, which includes L3 WESCAM. "We are excited to show how the MX-GCS works across various customer land-based platforms, and we remain focused on developing innovative technologies that give our servicemen and women a distinct advantage in the field."
L3's MX-GCS sighting system will be featured on four key customer platforms, demonstrating its flexible and adaptable capabilities at the following locations:
Hall E, Booth 8615 – Reconfigurable Integrated-weapons Platform (RIwP) in a U.S. Army IM-SHORAD configuration;
Hall B, Booth 2825 – Mobile Protected Firepower (MPF) vehicle;
Hall A, Booth 2047 – Gunsight and Commander's Independent Viewer (CIV) option for
3000-series turret; and
Hall D, Booth 6027 – 50mm gun turret in support of a Cooperative Research and Development Agreement (CRADA) with the U.S. Army Research, Development and Engineering Command (ARDEC).
L3 WESCAM is a world leader in the design and manufacture of stabilized, multi-spectral imaging systems. To learn more about L3 WESCAM, please visit the company's website at www.L3T.com/wescam.