News
L3 Technologies and Saudi Arabian Military Industries Sign MoU to Collaborate on Electro-Optical/Infrared Technologies and Special Mission Systems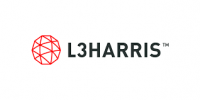 View Company Profile
L3 Technologies and Saudi Arabian Military Industries (SAMI) announced today the signing of a Memorandum of Understanding (MoU) to explore opportunities for collaboration within the Kingdom of Saudi Arabia (KSA) on projects related to the electro- optical/infrared (EO/IR) and special mission systems markets.
The agreement, which supports KSA's Vision 2030 goals for enhanced indigenous capabilities in the aerospace and defense industries, will enable the companies to work together in developing an EO/IR and mission systems industry within the Kingdom that includes a focus on sustainment, training, manufacturing, and research and development, as well as the pursuit of strategic opportunities.
"Establishing this relationship with SAMI is an important part of L3's international growth strategy," said Stephen F. O'Bryan, L3's Senior Vice President and Chief Global Business Development Officer. "By working collaboratively to provide sustainment, training and manufacturing capabilities within the KSA, we can significantly broaden our support for Saudi government and military forces."
L3 Technologies has designed and manufactured industry-leading multi-spectral and multi-sensor EO/IR imaging and targeting sensor systems for over 43 years. As an immediate extension to this line of business, L3 actively designs and integrates fully customizable mission systems for air, land and maritime vessels. Together, one of the priority areas for L3 and SAMI will be to focus on developing a center within the Kingdom to indigenously design and implement these advanced technologies and solutions for a variety of customer-specific applications.
"Our strategic MoU with L3 comes as part of our commitment to supporting the objectives of the Saudi Vision 2030, as we work closely to further develop both the sensor and mission systems industry within the Kingdom and create a Center of Excellence around these technologies," said Dr. Andreas Schwer, CEO of SAMI. "Over the next 10 years, we envision a provision of comprehensive through-life support for this technology: from IRAD activities to sustainment."