News
L3 WESCAM Wins Contracts Valued at More Than U.S. $200 Million During First Half of 2017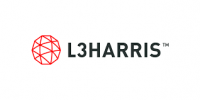 View Company Profile
L3 WESCAM announced today that it has won a series of MX™-Series electro-optical/infrared (EO/IR) product and in-service support contracts valued at more than $200 million USD during the first half of 2017.
The contracts, originating from key global regions, including the Americas, Europe, Asia, Africa and Oceania, were placed on behalf of leading defense customers who will leverage the technologies across airborne, land and maritime domains. Half-year highlights include a heightened demand for MX™ systems on Unmanned Aircraft System (UAS) platforms, numerous orders from global Original Equipment Manufacturers (OEMs) and a surge in service contracts across the U.S. and United Kingdom.

"We are very pleased that end users and globally based OEMs continue to look to L3 for the essential ISR technologies and logistics support services required to keep missions moving forward," said Mike Greenley, President of L3 WESCAM. "The collective orders from our first half of the year reaffirm that we are not only creating and investing in the right products, but that we're aligning our offerings for our customers' much-valued support infrastructure, maintaining the full functionality of MX products through their natural life cycle. We expect this demand to continue through the second half of the year."
Increased Demand for Unmanned Aircraft Systems
The demand for L3 WESCAM's EO/IR turrets for use on board UAS platforms continued to grow in the first half of the year, with more than 60 units ordered for deployment across six countries. The systems will support worldwide defense and security missions from six different UAS platforms that are active across both land and maritime domains. Systems ordered include surveillance and targeting configurations consisting of the small and tactical MX™-10 through L3's largest and most powerful MX product, the MX™-25.
MX Systems Remain Key Solution Components for Industry OEMs
L3 was awarded a number of contracts that continue to expand the company's presence on industry-leading OEM platforms. By the end of June, more than 60 MX systems were ordered from a collection of eight global OEM customers. Fitted to both fixed- and rotary-wing manned and unmanned platforms, the systems will support EO/IR surveillance and targeting missions for end users who operate across 10 different countries. MX systems are commercial-off-the-shelf products that are delivered on a short timeline, complete with all the technologies needed to fulfill the mission profiles required by OEMs and their customers.
Additional Growth for In-Service Support Business
L3 experienced a steady growth of in-service support contracts from customers that operate military platforms equipped with MX-Series systems fielded across the U.S. and United Kingdom. One of the orders included a five-year in-service support plan (one base year and four option years) for the MX systems procured for the U.S. Air Force's AC-130 gunship program. These systems will be maintained out of several L3 WESCAM Authorized Service Centers (WASCs) located in the U.S.; the Eglin, Hurlburt and Cannon Air Force Bases; and the Dahlgren System Integration Laboratory. This is the second five-year term option the Air Force has executed in support of the AC-130 gunship program.