News
Mammoth Cold Storage Solution, the BlizzardStore is Added to Cargostore's Growing Refrigerated Container Range.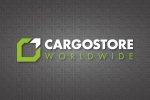 View Company Profile
The BlizzardStore boasts an expandable and adaptable design to fit any sized requirement, whereby any number of the individual units can be secured together to form a large temperature-controlled storage solution.
There are several benefits to this compared with a permanent built solution. The BlizzardStore is energy efficient, requiring fewer generators or electricity to power the units and therefore more cost-effective. It is fast to construct or relocate. Its unique design is flexible; easily upscaled or downscaled as necessary, and it can be customized with additional features such as shelving, or lighting as required.
Kevin Cudby, Intermodal Sales Director said, "The BlizzardStore enhances our Refrigerated Storage Range. Cargostore is known for its specialized units including our Dual Temperature Reefers and we are pleased to be able to offer our client base this flexible, cost efficient, long term refrigerated storage solution."