News
New at TSS: 18" Tyres with 1800kg payload!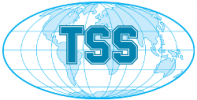 View Company Profile
EU Legislation
Changing EU-regulations ("Article R117") regarding tyre approvals have presented the civilian armouring industry with a problem: armoured vehicles which are continuously increasing in weight cannot be equipped with tyres with a suitable payload. The maximum achievable load index was always 125 (1650kg).

With the new legislation, in which rolling noise and -resistance are partly determining factors, the maximum load index must actually be reduced, while the market is demanding an increase of the payload.
Heavy Load Tyres at TSS
TSS now has the solution with a higher payload and an E-marking!
This tyre has a payload of 1800kg.

The technical details:
275/70R18
Load Index 128 (1800kg)
Speed Index Q (160 km/h)
HT-Profile
M&S marking
E4 Marking according to the still current ECE-R54 Regulation*
Brand: Maxxis
* A request for R117 approval is in progress.
Until approval has been received, use on EEC destined vehicles is not recommended.
Runflat Wheel Assemblies
So, finally there is a tyre which has a payload which corresponds with that of our Heavy Duty Rim AR877R, as is often used on the Toyota LC200, MB G-class, Chevrolet Suburban, Nissan Patrol Y62 etcetera.
It is our pleasure to be able to offer you a complete wheel assembly (with runflat insert) which can perform to the best capacity of all three components, in order to give maximum performance and safety.
Tyre pressure and payload are inseparable. Order our pre-programmable Tyre Pressure Monitoring Sensors (TPMS) together with your TSS Heavy Duty Wheel Assemblies, so you always know whether your tyres are being used at the right pressure for the weight of the vehicle.