News
Paul Virgo Joins Cargostore Worldwide as Global Operations Manager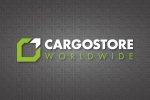 View Company Profile
Cargostore Worldwide, the UK's leading DNV 2.7-1 and ISO certified container provider announces the appointment of Paul Virgo to the role of Global Operations Manager, a new role within the expanding company.
Mr Virgo brings with him a wealth of technical knowledge and over 15 years of experience within the oil and gas, and logistics industries. In his most recent role as Chevron's Shorebase Site Lead based in Equatorial Guinea, Virgo oversaw the movement of cargo, crew change and medical evacuation across various offshore locations.
Prior to working with Chevron, Virgo served as a Distribution and Logistics consultant specialising in delivery to remote sites for various projects, including working on behalf of the Government of Rwanda, NATO and multiple international suppliers.
Paul Virgo joins the Cargostore team operating out of their head office in London and will play an integral role in developing the company, delivering continuous improvement for the operations team and servicing clients, partners, and suppliers globally.
Commenting on his new appointment, Mr Virgo said: "I am thrilled to have the opportunity to be part of the exciting future with Cargostore, a company with a strong brand and outstanding reputation. I look forward to joining the team, contributing to the ambitious growth plans of the company, and building great relationships with current & future clients."
"We are very pleased and excited to welcome Paul Virgo to the Cargostore leadership team."said Andrew Hart, CEO Cargostore Worldwide, "Drawing upon his extensive experience running marine logistics bases across Europe, Africa and the Middle East, Paul will play a key role in delivering our clients the best service as we continue to grow our global operational footprint."
Paul Virgo's role at Cargostore Worldwide will commence on 12 December 2022.