News
SCRHOTH Ballistic Seat Protection (SBPS) System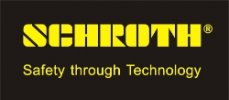 View Company Profile
Arnsberg, Germany Feb, 2012 – SCHROTH Safety Products (SCHROTH) continues to re-define the boundaries of light-weight occupant protection with the SCRHOTH Ballistic Seat Protection (SBPS) system.
SCHROTH has been designing and manufacturing seatbelt harness systems since the 1950's and have now put over 60 years of development and crash test experience into mine blast protected seating solutions.
In addition to the exceptional blast protection offered by the SCHROTH SU-6X family of mine blast seating, the SBSP adds a layer of light-weight soft ballistic protection to the mine blast proven seating systems.
The light-weight soft ballistic solution provides protection for the head, back, sides and the seat pan from small anti-personnel landmine shrapnel, hand grenades and handguns. The SBSP further increases the survivability in both open transport / troop carriers and protected armored vehicles. The SBSP is also easily removable from the seat and can be used as secondary ballistic protection (soft body armor/fragmentation shield).
SCHROTH Ballistic Seat Protection Technical Specifications:
Ballistic level: V50 = 530 m/sec for 1,1 g FSP
(Fragment Simulation Projectiles), according to NATO STANAG 2920
Basis Weight: 3.6 kg/m2
Colors: Black (standard), Tan, Blue, Olive Green
Cover Material: PA 6.6 (Flame resistant to DIN 75200/FMVSS 302)
Ballistic protection levels can be increased upon request
ITAR free product – designed and manufactured in Germany
SCHROTH will be presenting the SBSP and SU-62 mine blast seating at the International Armoured Vehicles conference, taking place on February 21 & 22, 2012 in Farnborough UK.
Contact: Tom Myers
Email: tom.myers@schroth.com
SCHROTH Safety Products, Arnsberg D- 59757 Germany
www.schroth.com
SCHROTH© 2012