News
SWISS ARMED FORCES TO RECEIVE L3HARRIS TECHNOLOGIES WESCAM MX™-RSTA EO/IR LAND SIGHTS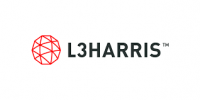 View Company Profile
L3Harris Technologies (NYSE:LHX) received an award from the Swiss federal office for defense procurement, Armasuisse, for electro-optical/infra-red (EO/IR) sighting systems in support of the Swiss Armed Forces' TASYS tactical reconnaissance system.
L3Harris will provide approximately 100 WESCAM MX-RSTA systems which will be installed on General Dynamics' European Land Systems fleet of EAGLE 6x6 vehicles. Deliveries of the WESCAM MX-RSTA systems will be complete by the end of 2024. The TASYS Program is part of the armaments programme 2019.
"The WESCAM MX-RSTA is a key element in the intelligence gathering solution for the TASYS platform, providing long-range state-of-the-art reconnaissance, surveillance and target acquisition capabilities," said Murali Krishnan, President, Electro Optical, L3Harris. "We are now entering the production phase of this contract, which will deliver an advanced mounted and dismounted multi-sensor intelligence, surveillance and reconnaissance capability for the Swiss Armed Forces."
L3Harris was selected as the EO/IR system of choice for the TASYS program in March 2020. WESCAM MX-Series land systems have also been selected by several U.S. and international vehicle companies in support of the Department of Defense and their domestic programs.
L3Harris operates over 5,000 WESCAM MX systems in over 80 countries. Operating across land, air and maritime domains, these intelligence, surveillance and reconnaissance systems have been the eyes of more than 200 different platforms since the early 1990s.