News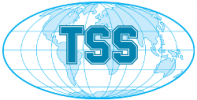 View Company Profile
After making its debut at AidEx 2012, TSS will be exhibiting again at AidEx 2013. (13 and 14 November) TSS will show the Humanitarian and Development Aid organisations how they can make fullest use of their mobility, even in the most demanding situations.
TSS has solutions for all types of vehicles, in all types of environments. Visit us at stand E48, to find out how, together, we can armour your mobility.
Registering can be done by clicking on the AidEx banner in this article. Entrance is free!
We look forward to welcoming you at the Brussels Expo stand E48.
Applications
TSS is well-known in the industry of armouring companies. Vehicles such as the Toyota Landcruiser & Hi-Lux, Mercedes G-Class, Nissan Patrol and Volkswagen Amarok & Touareg are often armoured and then equipped with mobility products supplied by TSS. But the applications are not limited to armoured vehicles.
Others include, but are not limited to:
Food convoys
Construction vehicles
Off-road trucks
Non-armoured VIP Transportation
Ambulances and fire trucks
(Armour) Mobility
What kind of products are available to keep humanitarian and development agencies on the move and safe?
Central Tyre Inflation Systems
Tyre Pressure Monitoring sensors
Runflat systems
Protected fuel tanks
Vehicle Intercoms and PA systems
Heavy Duty Brakes
Vehicle Bomb detectors
TSS International B.V. is official distributor for:
For more information about Armour Mobility, please visit www.tssh.com