News
TSS are proud to announce the introduction of a new 20" rim for armoured luxury vehicles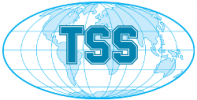 View Company Profile
After the enormous success of the 18" TSS Heavy Duty Wheel with 1800kg payload, we are proud to announce the introduction of a new 20" rim for armoured luxury vehicles! This 9x20 rim is suitable for most vehicles with a 5-lug wheel hub and has a certified payload of no less than 1600kgs.
20" Rim for
Armoured Luxury Vehicles
To be more specific about the applications: the Mercedes S-Class, Mercedes GL, Audi A8, BMW 7 series, Lexus LS, Porsche Cayenne and Maybach 62S and many more will be able to carry the weight of the VIP's and their protection with the help of TSS Heavy Duty Wheels.
TüV Test
Of course, the new wheel rim will be presented to the TüV, in order to be sure that it does not only meet your strict requirements, but also the legislative demands.
Just like the 18" version already well known to you, this TSS Heavy Duty Wheel will undergo the "TSS Test", so you can trust the product to be just as good and safe as your vehicle.
Curious about the testing we do? Feel free to ask us.