News
TSS International at Security Essen 2014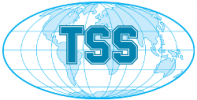 View Company Profile
Just one week to go for the opening of the 40th Security Essen.
The 2014 edition is also a special one for TSS International, as we have been a participant of this renowned trade show for more than 20 years now! Our trusted location (hall 6.0, stand 423) will be the platform on which our team will gladly receive you for questions and discussions about the newest developments in the world of Armour Mobility.
We hope to be able to welcome you sometime between the 23rd and 26th of September in Essen. See you then!
For more information about Armour Mobility, visit www.tssh.com