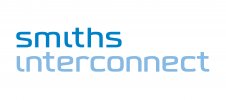 Smiths Interconnect
Smiths Interconnect is a leading provider of technically differentiated electronic components, subsystems, microwave and radio frequency products that connect, protect and control critical applications in the commercial aviation, defense, space, medical, rail, semiconductor test, wireless telecommunications, and industrial markets.
Our technology brands - EMC, Hypertac, IDI, Lorch, Millitech, Reflex Photonics, RF Labs, Sabritec, TECOM, TRAK and HIS - are synonymous with exceptional performance whenever a technologically advantaged, high solution is required to ensure reliability and safety.
Smiths Interconnect has 25 Sales, R&D and Manufacturing locations in 12 countries, including Canada, US (California, Florida, Massachusetts, Kansas, and Maryland), Mexico, Costa Rica, France, Germany, Italy, UK, Tunisia, India, China, and Singapore.
Smiths Interconnect provides a wide variety of both custom and standard interconnect solutions manufactured for optimum performance within challenging environments that are fundamental for Defence missions, such as extreme temperatures, shock and vibration.
Our extensive product portfolio in the Defence market includes high reliability electrical connector and cable assemblies, solution for antenna systems, datalinks and a wide range of innovative RF and microwave solution. Our product ranges play a key role in the Communications, Electronic Warfare, ISR (Intelligence, Surveillance and Reconnaissance) and Radar application requirements.
Our application expertise ensures the design, manufacture and supply of cost effective, high volume products and complete tailored solutions. Our technically differentiated solutions provide our customer with a competitive advantage when tackling the challenges of higher power, higher data rates, wider bandwidth, and greater connectivity all within a smaller footprint.
We are part of Smiths Group, a global leader in applying advanced technologies for markets in threat and contraband detection, energy, medical devices, communications and engineered components. Smiths Group employs around 22,000 people in more than 50 countries